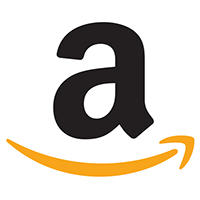 I have a $100 Amazon US voucher I'd like to give to an HTPC Guides user. You can use it to buy whatever your heart desires: Raspberry Pi, Pi 2, Banana Pi or towards an external hard drive or other accessories, non-US users can use the gift card for games. The only thing I ask in return is that you share the HTPC Guides awesomeness on social media by following on Twitter or Facebook or liking and sharing the site. I am sure there are many people you know that could benefit from these guides to make their media server lives easier. The raffle will run until the end of July 2015 and the winner will be randomly chosen.
Protip – make sure emails that come from the mailing list are visible to you in your inbox. In previous raffles I have emailed up to 3 people before the winner responded, don't let this happen to you!

After the last raffle I noticed many duplicate entries with multiple email addresses, these are filtered out so there is no point in doing additional sign ups with your extra email addresses.
How to Enter
Submit your valid email address at the bottom to subscribe to the mailing list or your entry will not count.
Increase your chances of winning by sharing and you may be the lucky recipient of the $100 gift card at the end of the month!
Edit: Betsy won!

Get More HTPC Goodness! No Spam just Torrent, Usenet, Pi and Media Server Automation