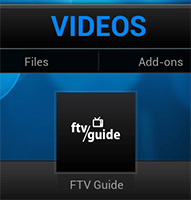 Kodi has so many plugins available. You may have some favorite plugins you use very often. It can be annoying to have to scroll to Videos, go to Add ons and then find the plugin you want to launch. You can make things much easier on yourself by adding shortcuts to your most used plugins to the Kodi home screen so it looks like the screenshot below. If you share your HTPC box with others in your family, they will appreciate this a lot – fewer clicks means more entertainment viewing. I set up FTV Guide and NTV plugins as home screen shortcuts for Kodi.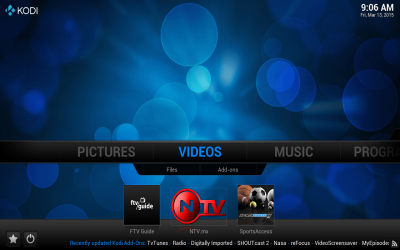 Add Home Screen Shortcuts for Kodi
Scroll over to System and choose Settings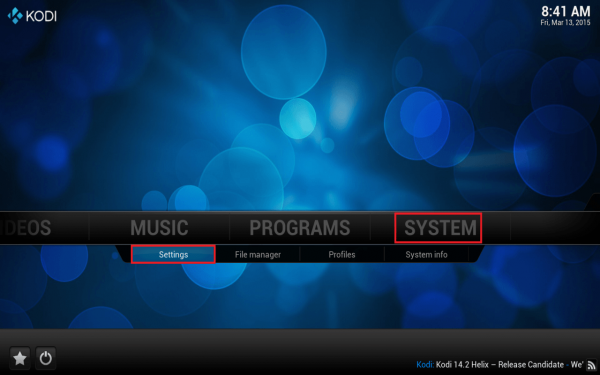 Choose Appearance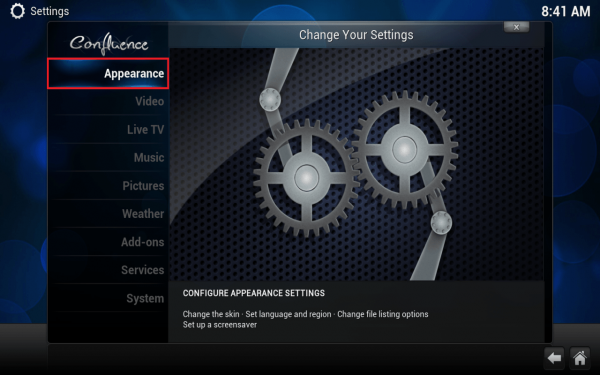 Choose Skin and then – Settings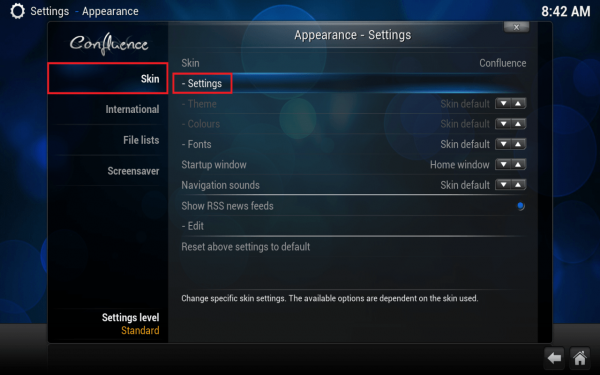 Go down to Add-on Shortcuts, this is where you customize the shortcuts that will appear under each sub-menu
I used the Videos sub-menu, click Add-on 1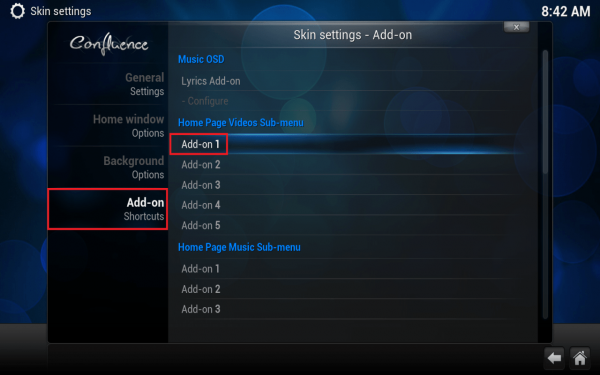 You will get a list of your Video Add-ons and Program Add-ons, click the one you want to be in the Add-on 1 slot
I have used FTV Guide,  you can repeat the process to add several more Add-on shortcuts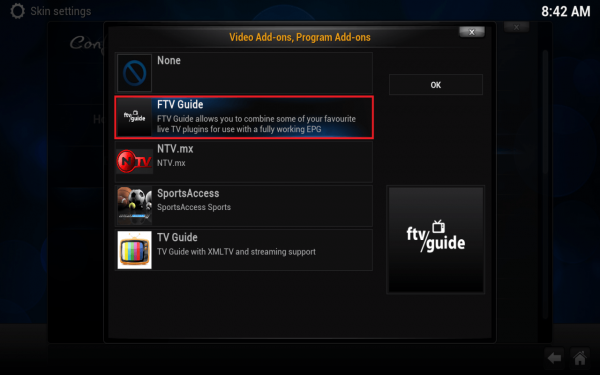 You can see the shortcut you just added now shows in the Add-on 1 slot.
Click the home button in the bottom right if you want to see your shortcut in action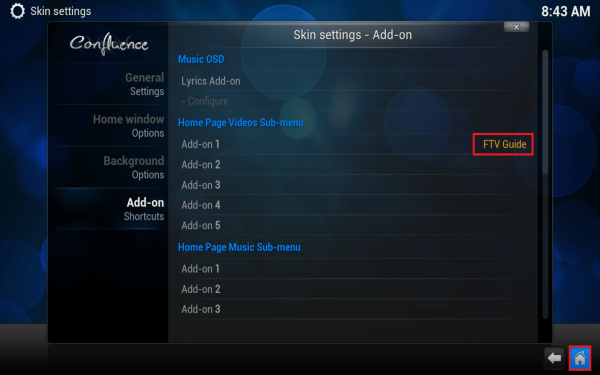 There is FTV Guide in a much more convenient location, fewer clicks means more watching 🙂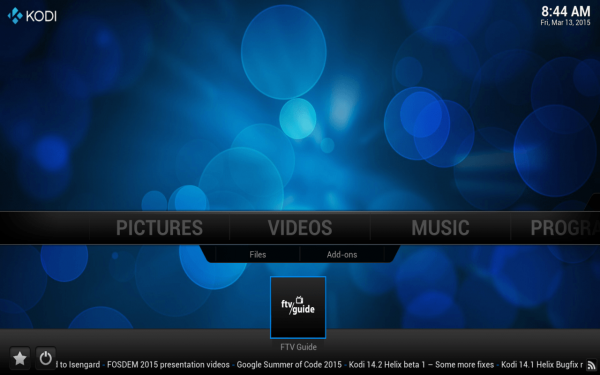 Enjoy your new shortcuts, you can add up to 5 per sub-section (Videos, Music, Programs), there is a way to add even more shortcuts which I plan to look into in the future Shortcuts can be added for the Music and Programs sections too.