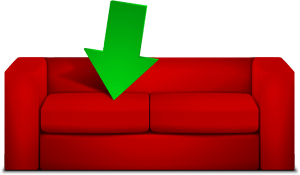 CouchPotato is awesome at grabbing videos from usenet and torrents from your watchlist. If you happen to be a non-native English speaker and want to get automatic couchpotato subtitles, then read on. It will not always be able to get subtitles if nobody has created them or ripped them, but it is worth trying. The longer the video has been released on DVD the more likely it is subtitles will be available.
Automatic CouchPotato Subtitles Download
Open your CouchPotato web interface at http://ip.address:5050
Click Settings in the top right hand corner.
Click Renamer in the left pane. Check Download subtitles.
You will need to input the country code of the subtitle language you wish to download in the Language box.
You can find the entire list of country codes here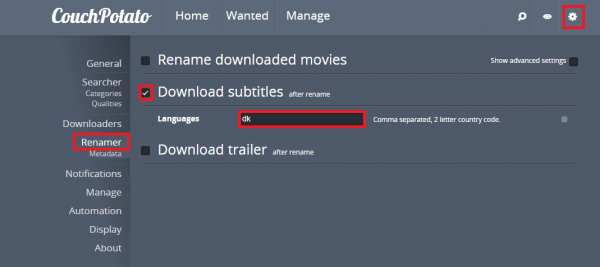 Now CouchPotato will get subtitles automatically for your videos