NZBGet the lightweight usenet downloader, can download tv shows that Sickbeard and Nzbdrone fail to download automatically. It is similar to Sabnzbd in how it handles RSS feeds but has a nicer interface for displaying how your filter affects which releases will be downloaded. You need to have installed and configured NZBGet and have a private indexer.
Download with NZBGet RSS Feeds
First you need to get the RSS feed URL for your indexer. You can usually choose custom RSS feeds for each category like TV. Copy the RSS URL to the clipboard.
Open up nzbget's web interface http://ip.address:6789 default user: nzbget pass: tegbzn6789
Click Settings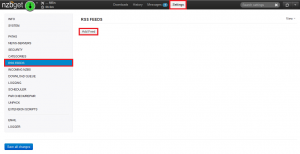 Give your feed a name, paste the API url. Click the Change button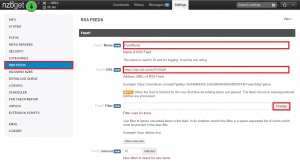 In the left pane you can add the filters you want like the tv show name and the results will update on the right pane.
When you have added your filter click Apply and then close the window.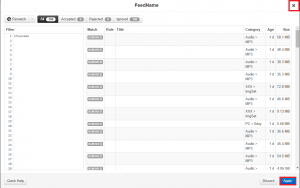 Scroll down. Leave the feed interval at 15 or your indexer may ban you for hammering for increasing it to 10 minutes or lower.
You can add the category you want the items downloaded from the feed to enter. This way NZBGet will sort the files appropriately.
You can add another feed if you like. When you're done click Save All Changes.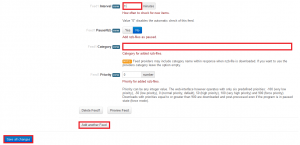 You will get the Reload NZBGet screen. Click Reload.

That does it. NZBGet will now automatically monitor the RSS feed and download files that match your filters. It may download reposts of the same release so just be weary of that minor drawback.
If you want even more advanced configurations check out the documentation for nzbget to completely customize all of your filters.