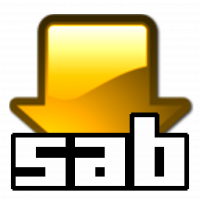 This is a quick post to show you how to handle fake codec crap releases when downloading from usenet. Many spammers are uploading fake movie and tv releases to usenet which have fake vlc player exe installs which are often bitcoin miners or trojans. This post will make having those nasty files on your hard drive a thing of the past. This guide assumes you are only using your media server to get media like TV shows, movies or games. Downloading applications should be used with another installation of Sabnzbd or another usenet downloader.
Avoid Fake Usenet Files in Sabnzbd
Go to your Sabnzbd address http://ip.address:8080/config
Click Switches and scroll down to the Queue subsection
In the Unwanted extensions box type exe, com, bat
Change Action when unwanted extension detected to 'Abort'
Click Save changes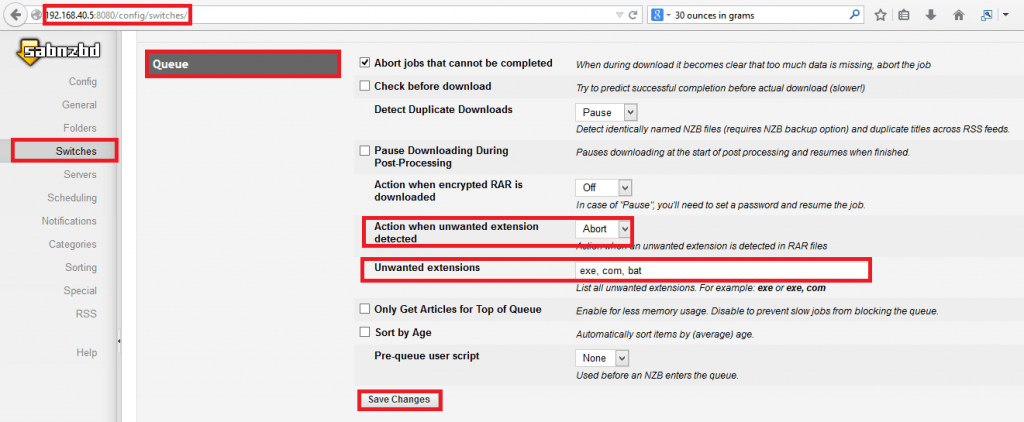 That is it. Sabnzbd 0.7.19 will still download the whole release check the first and last rar file for garbage and do a test unpack, if it detects these extensions it will automatically delete the files and remove the release from the queue. Fake releases are usually limited to SD quality releases so you can set your quality settings to HD in Sonarr (NzbDrone), CouchPotato or SickRage (SickBeard) to further help the situation.
The next step is to automatically ask your indexer to grab a new nzb if Sabnzbd has downloaded a fake codec virus release. Fake Usenet files successfully avoided 🙂