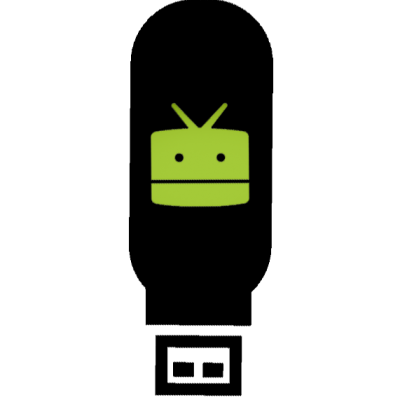 Streaming TV Sticks are a great cord cutting solution. The Roku, Amazon Fire TV Stick, Chromecast and CK808 and MK818 all stream Netflix, Hulu Plus, Amazon Prime Instant Video. For non-tech savvy relatives they are perfect due to their ease of use, for techies it gives them a gadget to tweak and hack so it'll do exactly what you want. All the HDMI TV sticks I chose are $50 or under.
Android Streaming TV Sticks
Roku Stick
I have only heard good things about the Roku. I see it consistently recommended for friends and family or technophones. I am having my brother bring me one from the US this Christmas so I'll finally get a hands on one in a few weeks. It has a Plex app so you can stream straight from your Plex server. You can control the Roku from your Android, iOS or Windows Phone. A beta screen mirroring software is also in the works so you can mirror what is on your laptop or desktop on the Roku similar to how Chromecast works. After I have finished playing with the Roku, I will be transferring it to my parents' house so my stepmother can use it to stream Plex and Netflix on her TV instead of using her mini iPad. It comes with a conventional remote that looks sleek and stream over 1000 different services including BBC iPlayer.
Buy Roku 3500R Streaming Stick
Here's the Roku mobile remote control interface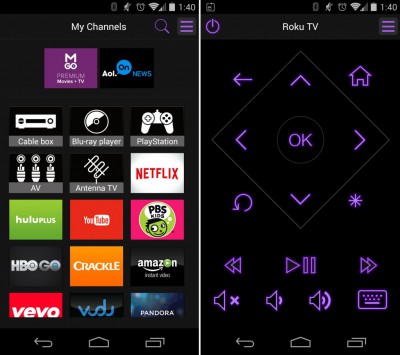 Here is the Roku interface while connected to your TV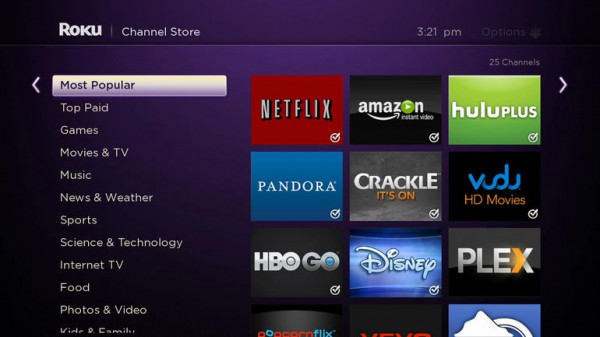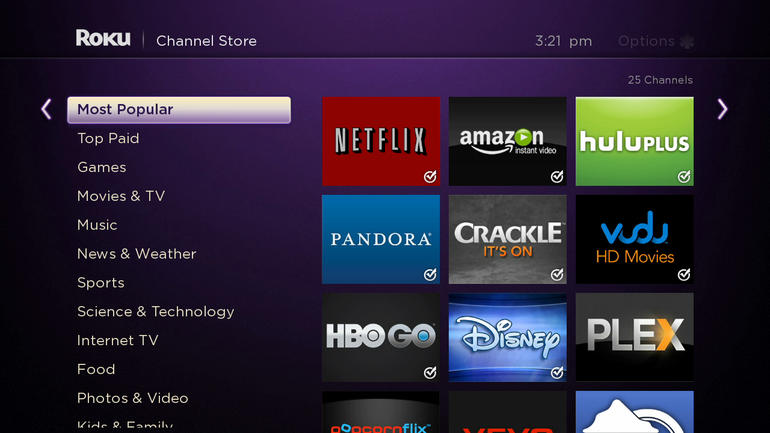 Amazon Fire TV Stick
I have read good things about the FireTV stick, it is a dual core running FireOS (a customized Android flavor) and 1GB of RAM. It will run Netflix and stream from Amazon. Plex is supported but cannot directly play MKV with DTS sound which means if you don't have a powerful server, it will have to transcode so that is something to be aware of if you choose this little stick. You can install XBMC on the Fire TV Stick without rooting, it should then be possible to install the PleXMBC plugin to workaround the DTS limitation. The FireTV stick will undoubtedly be popular so many developers will be working on cool hacks for the device. I have already ordered one so I'll get an extra present in January when they are back in stock.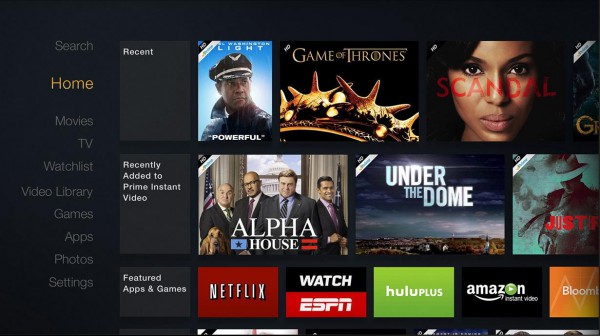 CX-919 Quad Core Stick
 With a quad core 1.6 GHz Cortex A9 processor and 2GB of DDR3 RAM, this mini TV stick packs a punch. It comes with XBMC and is easily rootable so you have full control over the device. There is 8GB of internal NAND storage to run Android Kitkat 4.4. It plays 720p and 1080p media and can act as both a DLNA client and server. In theory, the CX-919 after you have configured it, this little stick can run headless and serve media around your household via DLNA. No remote is included but you can control XBMC with apps if that's your thing. Alternatively you can hook up a USB remote through one of the two USB ports (one is for OTG). When I receive this I plan to install emulators and play some Mario Kart 64 and Battletoads and Double Dragon with my PS3 controllers. You can flash custom ROMs too for you ROM junkies.
Buy CX919 Android 4.4 TV Stick Quad Core
Chromecast
The Chromecast is in a class of its own. If you are a huge Plex fan then the Chromecast might be what you're looking for. The idea is what you can use the Plex application on your phone, choose the TV show or Movie you want to see and cast it to the Chromecast. This is an unconventional remote but since people usually have their mobile phones around, Google thought it would be OK to not supply a regular remote, everything is done via the mobile phone control. It is possible to root the Chromecast so you can alter DNS settings and gain access to all streaming services. If you like projects you can even build a Chromecast remote to work around the mobile remote requirement.
Buy Google Chromecast HDMI Streaming Media Player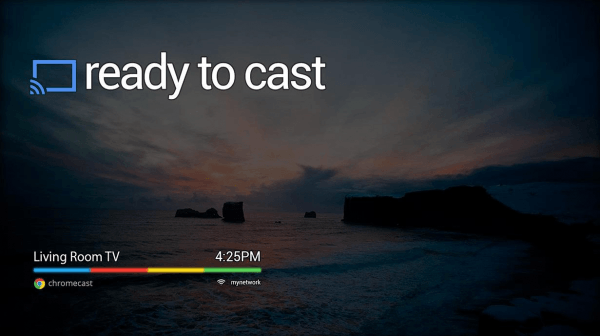 MK808b Plus
The MK808b is on my list because it has few limitations. It packs a quad core 1.5 GHz CPU and 1 GB of DDR3 RAM with 8GB of NAND flash memory for storing Android 4.4 Kitkat. It is able to decode new x265 video which should eventually replace the currently prevalent x264 encoding which most content you enjoy today uses. There is a microSD slot which you can use toe xpand the storage but you could just use the USB slot for external storage. If you choose to use the USB slot for external storage, you will still be able to use a USB remote by connecting it to the USB OTG (over the ground, allows USB peripherals) interface. It comes with XBMC preinstalled so you can use all the plugins you are used to while also streaming from Plex, Netflix or other services. With its bluetooth 4.0 connection you can connect controllers and install emulators so you can enjoy classic console games like Nintendo 64, SNES, Sega Genesis and others.
Buy MK808B Plus Amlogic Android 4.4 TV Stick
Android TV Stick Summary Table