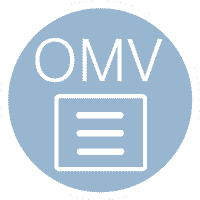 Install CouchPotato plugin on OpenMediaVault. OpenMediaVault is an excellent NAS software solution, it has an easy-to-use graphical web interface for simple installation and management of many desirable plugins such as MiniDLNA, NZBGet, SickRage and Transmission. This guide uses Minibian for the Raspberry Pi as a base. It is recommended to install OpenMediaVault on a clean, unaltered image. This guide has been tested on the Raspberry Pi 2 but should also work on other Pi models. If you have not installed OpenMediaVault on your Pi device yet, follow the installation guide found here before proceeding.
Install CouchPotato Plugin OpenMediaVault
Installing plugins is done through OpenMediaVault's web interface.
Open a web browser and go to the IP address of your Open Media Vault device, the default user name is admin and the default password is openmediavault.
Go to System > Plugins > type couchpotato as your search term
Mark the checkbox next to the correct plugin and click Install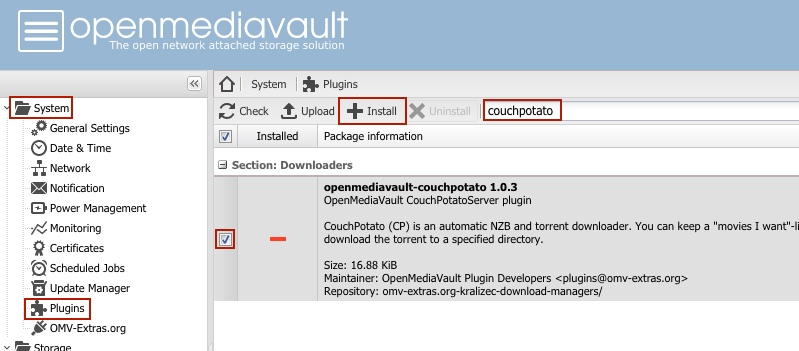 Confirm that you would like to install the plugin, click Yes

This will install the CouchPotato plugin on OpenMediaVault. After the plugin is installed, it must be enabled.
While in the OMV web interface, go to Services > CouchPotato > Settings tab > select Enable 
Use the default Repository since there are no great forks of CouchPotato.
Leave branch as master unless you want to use the development branch.
Select the Volume where the backup settings should be saved and click Save

Now it is time to give the CouchPotato user access to the shared folder(s) of your choosing.
Go to Access Rights Management and click Shared Folders
Highlight the shared folder which it should have access to and click ACL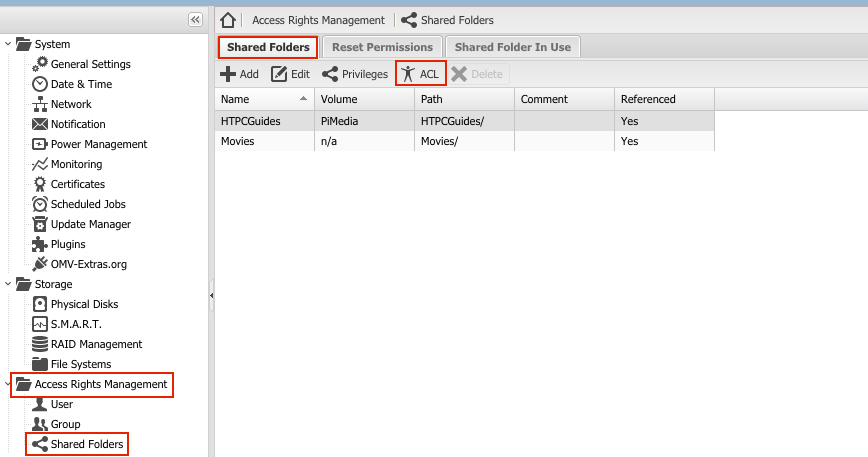 Find the couchpotato user and grant it read/write permissions and click Apply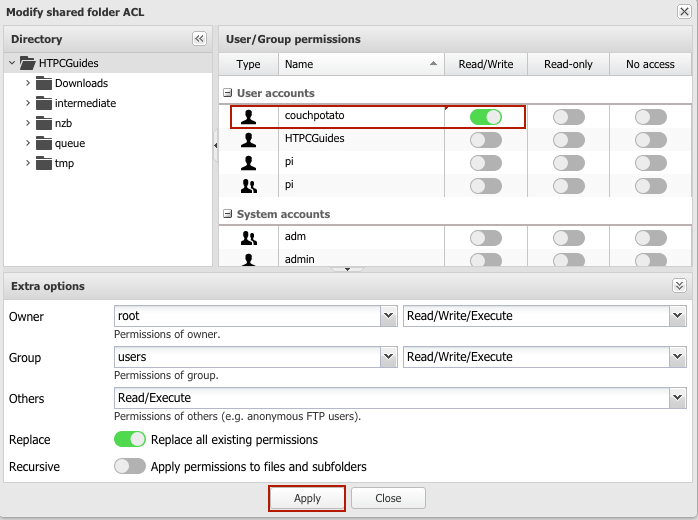 The CouchPotato plugin is now successfully installed on OpenMediaVault so you can start searching for and downloading desired media files after configuring CouchPotato witt this guide.