Serviio is a lightweight DLNA server for Windows, Linux and OSx. If you have devices in your home that you want to stream to that do not support Plex, then  an alternative DLNA server can help stream to those devices. With Serviio installed on your home server you can stream to a Samsung TV or a Bluray player or even games console like an Xb0x 360, Xbox one, Ps3 or PS4. I had issues with Plex streaming to a Samsung BD-C8500 and after I installed Serviio and used its built in transcoding profiles, I no longer have to replace this bluray player.
Install Serviio Windows Guide
The first step is to grab the Serviio installer and optionally the webui so you can manage it remotely.
You will be met with the Serviio setup wizard, click Next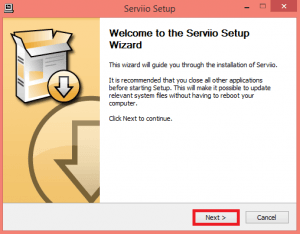 Agree to the license by clicking I Agree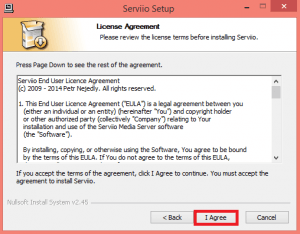 Choose the destination folder, the default should be fine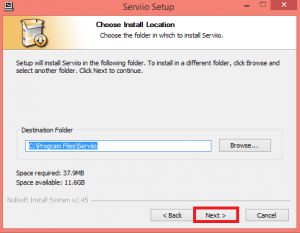 Make sure Servvio server and Serviio console are checked. Click Install.
If you are missing Java 6 click Yes to install it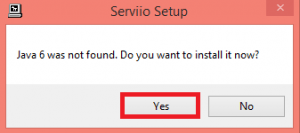 When Java is done Serviio will complete its setup. Click Finish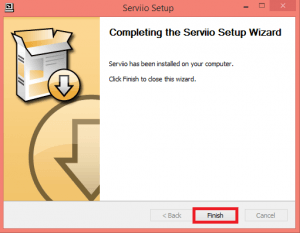 Configure Serviio
Find Serviio in your start menu, choose Serviio Console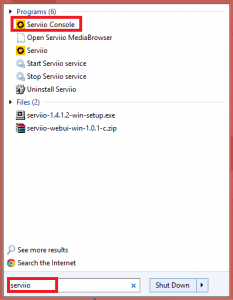 You will see that Serviio server is started and any DLNA enabled devices on the network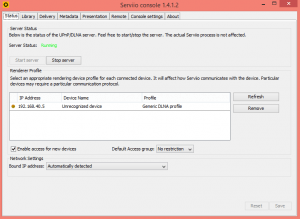 Click Library tab, then choose Add local if your media is locally stored on your serviio machine which is the ideal setup. I had issues getting Serviio to find my media stored on a network path. I am adding some movies here.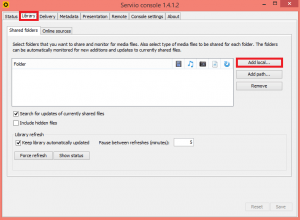 Since the media folder contains movies, I checked the movie box and the refresh box so as your collection grows Serviio updates the library.
Repeat as necessary for TV, music or whatever other kind of media you have.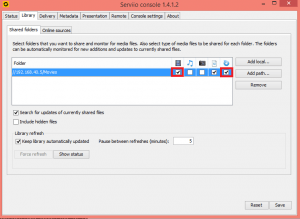 Now click the Delivery tab and then the Transcoding tab. Make sure Enable Transcoding is checked.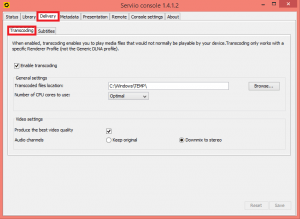 If you have subtitles click the subtitles tab and Enable subtitles.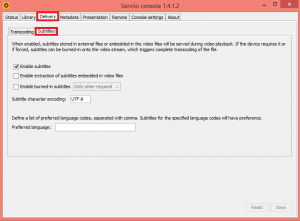 Click Save and try to access the Serviio DLNA server from an android device using BubbleUPNP or a DLNA enabled TV or Bluray player. Serviio is usually smart enough to detect the device and automatically choose the transcoding profile. You may need to be patient the first time you browse Serviio from a device as it caches the media database. If your database is large it may take a few minutes but on subsequent browsing sessions it should be markedly snappier.