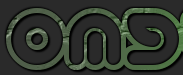 Today I gave away the first NZB.su invite to a lucky HTPC Guides mailing list subscriber. This month I will be giving away an OMGWTFNZBs invite. They allow you to pay by Paypal if you have been invited so it's a great option for those without access to bitcoin.
If you want a chance to win, sign up to the mailing list below. If there are any guides you would like to see on HTPC Guides, comment on this page. I fulfilled a request from another user for a SickRage and NZBMegaSearch guide on the Raspberry Pi so it is worth requesting. Thanks for your support :).
Treat yo' self to a new gadget!
Get More HTPC Goodness! No Spam just Torrent, Usenet, Pi and Media Server Automation