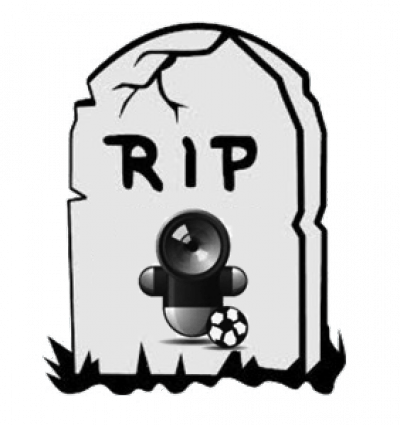 On January 1st, 2015 popular sports streaming site Wiziwig.tv and atdhe.net shut down. Now when you are away from home and want to watch sports you can't use their very helpful stream link list. Due to new laws passed in Spain which penalize copyright infringers up to €600,000 if DMCA requests are not processed in a timely fashion. Pirates may also earn up to 6 years in jail for repeat offenses.
Here is a list of Wiziwig.tv and atdhe.net alternatives if you lack legal options which the sports industry often fails to provide. These services are supplements to your existing cable or satellite package. Using these unofficial options you should consider supporting the sporting association by purchasing memorabilia to show your support. Here is a comprehensive list of free and subscription services. Do bear mind you are responsible for knowing your country's laws. HTPC Guides does not host any illegal content nor do we promote piracy. There is a mixture of official and unofficial options for information purposes.
Wiziwig and atdhe.net Alternatives
Many official services can be accessed using SmartDNS like with OverPlay ($4.95) and PureVPN ($9.95) for pay per view and other major sporting events. Other unofficial services can be used if the official ones fall short, however.
You can also use Private Internet Access to work around restrictions.
I recommend creating a free account with NTV in case they ever close registration. I tend towards affordable subscriptions because I got sick of laggy Acestreams, ads all over flash links and low quality streams in general but have included Wiziwig style sites as well for the frugal fan.
These XBMC plugins work on the Windows TV Stick MeegoPad T01 (Amazon, eBay
) and stream downloaded archived matches from a Banana Pi (Amazon, eBay
)
NTV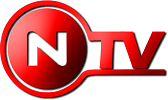 NTV is an expat IPTV service for stable sports streaming while away from your home country. Spanish users must use White Label IPTV. Both are subscription based services with multiple streams and over 90 sports channels (Read NTV Review) starting at €14.95 per month, but it costs nothing to create an account – recommended in case they close registration.
Since using NTV I have not missed a single sporting event in glorious HD. Given all their channels you will get every sport and event you can imagine that your satellite or cable fails to include. NTV can be integrated with XBMC or you can emulate the Set top box Mag250 on Android devices (how to). NTV.mx is located in Mexico which has very loose copyright law (Source).
If you are tired of searching for free streams that go down all the time, definitely create a free NTV account or read this NTV review. Trial codes are available for NTV every week from Monday – Thursday by using the contact form with the email address you used to sign up for NTV to activate a trial.
NFL Game Pass without Blackout

NFL Game Pass uses a strange business model for delivering streams. It punishes fans who have to use a VPN like PureVPN or Private Internet Access to get around the DNS restrictions – basically these VPN services make the NFL think you are in a different country and let you use their service. I do not know of any alternative subscription services like Ballstreams that specialize in American Football. However, NTV and Sportsaccess will get you a lot of American Football content live.
Hockeystreams

Hockeystreams is the sister site of Ballstreams for hockey with all playoff games and no blackouts. They offer all the same quality services that Ballstreams do including live HD streams and large On Demand archived games for all leagues. Subscriptions start at $7.49 for a day pass and scale accordingly. Request an invite if hockey is your thing and alternatives aren't cutting it for you.
Major League Baseball Blackout Free

Similar to NFL Gamepass you can experience blackouts with MLB.tv for streaming baseball. You can work around these silly blackout restrictions with a VPN service like PureVPN or Private Internet Access – choose a European country like Holland through your VPN which tricks MLB into thinking you are outside the US or your blackout region.
StreamSports.Me

StreamSports.Me has the no-ads and no bullshit philosophy. They are a streaming hub that does rigorous quality control on submitted streams so you get the least frustrating streaming experience possible.
Livefootballol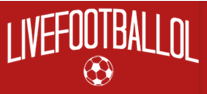 Similar to Wiziwig and atdhe, livefootballol provides a list of links for streaming English Premier League, Champion's league, Serie A, La Liga, Bundesliga and all major sporting events. Unlike the old Wiziwig and atdhe.net it does not have all sports so this is a useful resource for football enthusiasts only. They provide regular web links, Acestream, Sopcast and others to get your football fix.
Wiz1.tv

Wizt.tv are a stream linker with a nice clean interface. It provides a simple text based navigation for finding sports streams, there are no pretty pictures or tabs there. Not many ads plague the site either so it is a good site to add for flash links.
VIP League

VIP League is similar to Wiziwig in that it has links to all sports streams, even obscure ones like handball and badminton.
Slipstream

Slipstream (updated link) is another all around streaming site containing mostly flash links. I've seen this recommended several places and it seemed less fake link ad-riddled than others like firstrowsports.eu.
Wiziwig Tonga

Wiziwig Tonga looks identical to the original Wiziwig.tv but according to Wiziwig.tv it is fake. They are supposedly riding on Wiziwig's good name much like piratebay clones are popping up left and right since the recent takedown. It uses the Tonga country code and they may have more relaxed copyright laws there.
There are other sites which are nearly impossible to get into like SmoothStreams who require an invite to get in and a monthly fee. If there are other sites you have found useful use my contact page I'll add them to this list.