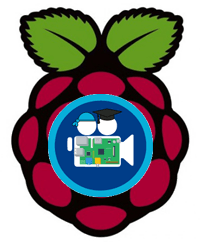 The last HTPC Guides giveaway was a Banana Pi from Lemaker which Hennie won and an mk808b Plus which Sergej won. This time around the Media Server Giveaway is a Raspberry Pi 2 for the lucky winner.
The winner will receive the Raspberry Pi 2, a case, SD card with Minibian Jessie and the HTPC Guides Media Server Installer and a 5V 2A power adapter. You will have everything you need to get started with setting up a powerful, low electricity footprint home media server. See these benchmarks for the kind of speeds you can expect from a Raspberry Pi 2 NAS.
Raspberry Pi 2 Media Server Giveaway
The HTPC Guides Raspberry Pi 2 Media Server Kit ($60-80 value) includes
To gain an entry you must be on the mailing list and make sure emails don't end up in your spam folder.
In the Christmas Banana Pi giveaway the first 5 winners were passed over because they were not on the mailing list or didn't respond to emails after 1 week!
Additional entries in the raffle can be gained from sharing the promotion.
I will ship the kit anywhere in the world, the furthest a giveaway has traveled so far is to South Africa, you – the winner – do not pay for shipping!